Join us Friday August 29th at 9AM in Santa Fe for a public hearing on newly proposed SNAP work requirements that will hurt New Mexico families. We will be joining with New Mexico Center on La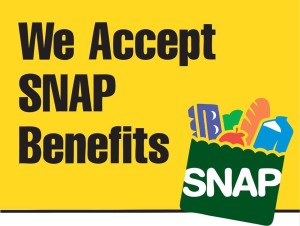 w and Poverty, New Mexico Men of Color Initiative, and other ally organizations and community members to tell Governor Martinez and Human Services Department Secretary Sidonie Squier to protect SNAP benefits for all New Mexicans.
To reserve your spot on the bus leaving from SWOP's offices in Albuquerque (211 10th street SW 87102) at 7:30AM Friday August 29th, please contact: Rodrigo Rodriguez at 505-620-1476 or email at Rodrigo@swop.net
Let's tell the Governor that we can't afford to cut snap benefits to vulnerable New Mexicans at a time when our economy is one of the worst in the country!
• 47% of SNAP Participants are in working families
• SNAP benefits are 100% paid for by the federal government
• Every $1 of food assistance given through SNAP goes directly into local food and grocery stores, creating $1.70 to $1.80 in economic activity.
• New Mexico could lose over $47 million funneled directly into our poorest counteis.
• New Mexico is one of the most food insecure states in the nation – 1 in 5 New Mexicans and 1 in 3 children struggle to afford a nutritionally adequate diet.
• 20.8% of New Mexicans live below the poverty line, including 29.2% of children. 86% of this population participates in the SNAP program.
https://www.facebook.com/events/1538624713017241/